OUR FIRM
The firm, is recognized in Puerto Rico to offer services as extensive as the urban context it involves, as enterprising as the designs they venture to create and cohesive as the group that composes it.
Urban Venture Group is a firm with varied and extensive experience in the fields of architecture, space planning and interiors. The firm's unique comprehensive expertise has produced inspired designs creating a valuable contribution to residential, commercial and housing development.
The services Urban Venture Group provides are coordinated at all times by the Principal of the firm. Architect Fernando González Diaz AIA, who maintains a direct relationship with the client. Personal supervision of the project development, guarantees the basic concept of the philosophy of the firm:
"Timeless cost-effective design, for projects are meant to be built."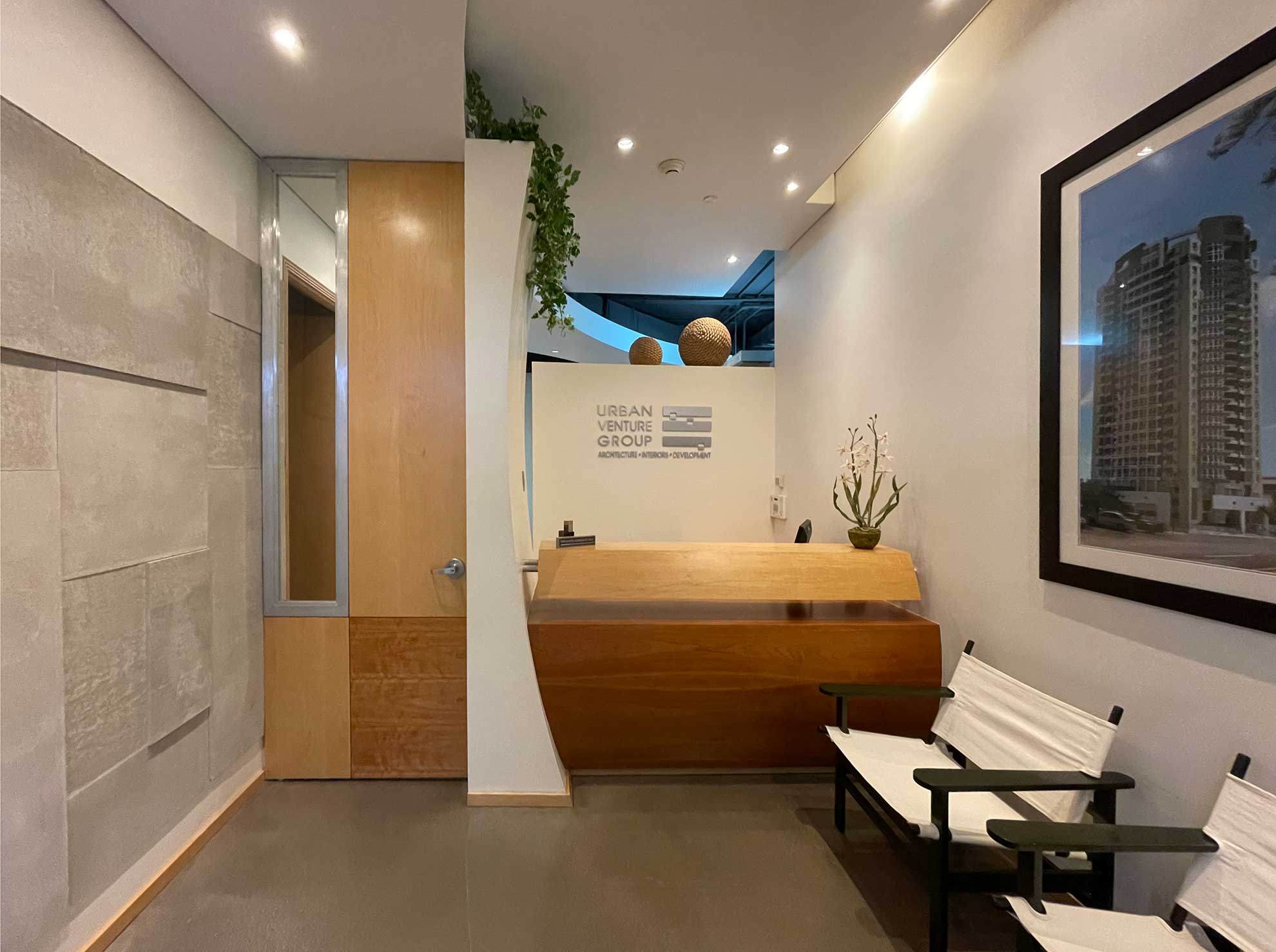 We are convinced that it is possible to design buildings that encourage public gatherings, inspire creativity and infuse both visitors and occupants with a sense of event, while keeping in mind that we conceive designs where construction is viable due to an economic sense, without detriment to the aesthetic value that is so important to any design.
ABOUT THE FIRM
Urban Venture Group was established in 1992 by architect Fernando González Diaz AIA, a graduate of the University of Texas at Austin (1980). He designs and supervises each project, and does not delegate the responsibilities of the direct relationship with the client.
Architect González contributes to the firm his extensive experience in a variety of projects, residential, commercial, institutional, etc. The application of his knowledge in the field of construction complements the design in order to achieve the balance between the practical and functional along with aesthetic values, essential in all good design.